Keep Safe! Disinfection Services for Residences in Santa Fe, NM
Through courage and conviction, the team at Paul Davis handles things properly when it matters most. We're ready to provide you with a sense of security and are available to answer to biological hazards, even in the face of COVID-19, in order to keep you and your loved ones safe at home.
Keep Your Residence Protected
The protection of our customers and employees is always a top concern at Paul Davis, and this has remained the same, even with COVID-19. To combat the viral outbreak, the staff at Paul Davis is closely monitoring updates from the Centers of Disease Control and Prevention (CDC), the World Health Organization (WHO) and medical experts to make sure that we practice the necessary precautions for your health and safety.
We Stay Safe for You
Furthermore, Paul Davis uses expert cleaning methods that are distinguishable from traditional ones. These include:
ULV Fogging: This is a preventative approach that takes care of walls, floors and other horizontal surfaces.
Fogging with Horizontal Surface Wiping: For surfaces that get touched a lot such as tables, door handles, computers, etc.
Fogging with Full Wiping: Industry authorized practices for established cases of viral infections. This is a thorough cleaning service that applies disinfectants to your space.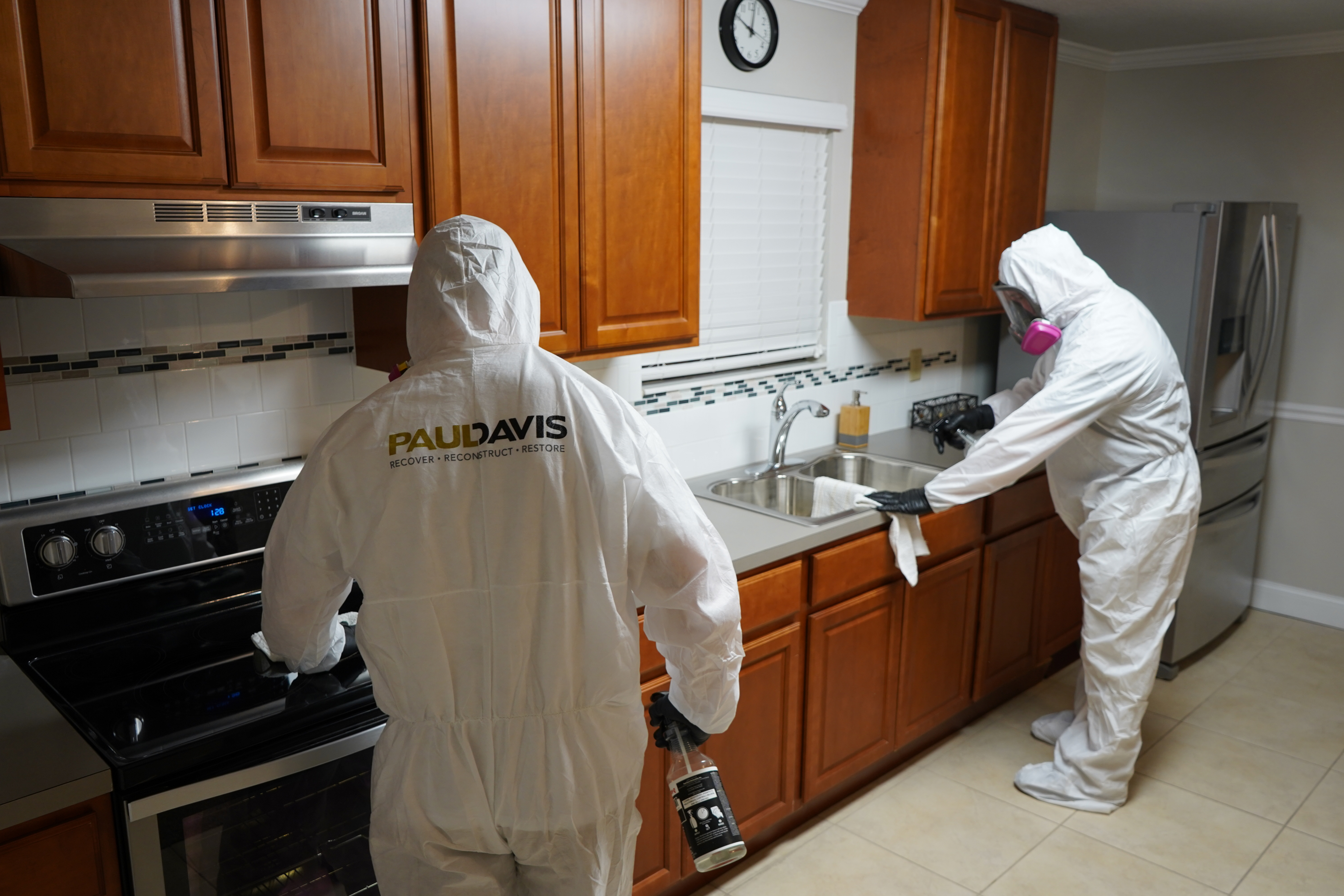 Let's Protect Everyone
To establish the safety of all individuals, please let our team know the condition of those living in your home. We invite you to ask questions you have and let us know if you would like our team to take special precautions.